LinkPoint Virtual Terminal
LinkPoint Central includes a virtual Point of Sale (POS) terminal that functions similarly to the terminals commonly used at retail stores. You simply enter the data needed for the transaction and go.
LinkPoint Central can even automatically track and perform recurring transactions (for subscription services, for example). And because it runs via the Internet, you can log on from anywhere with Internet access, giving you instant access to process orders from wherever you are.
---
Downloads and Demos:
LinkPoint Virtual Terminal Screenshot: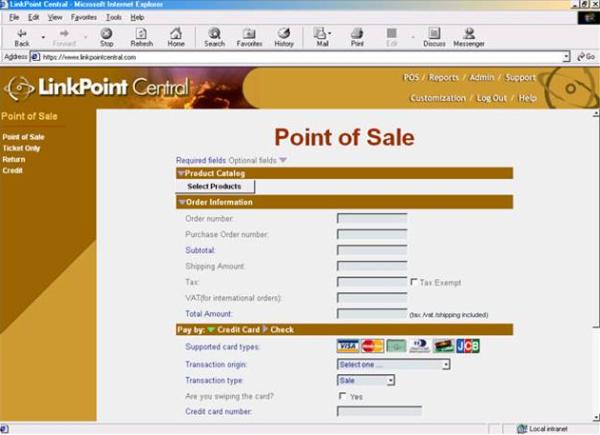 Apply Online
For instant approval!